Recently I've been attending the wonderful online event that is Winter's Last run by The Taibhsear Colleactive and my friend Scott of The Cailleach's Herbarium.
They have been putting on wonderful events over the past few years; many talks, workshops and storytelling surrounding Scottish folklore and folk ways. It has been wonderful and I've had tried to soak up as much as I can.
You may be wondering why a Scots wumman such as myself should need to learn this? Shouldn't I already know all this? Sadly no. Some of these folk ways discussed are considered historic, archaic even, and belong to bygone eras and people that have been a long time dead. Such is life; traditions change, old ways get forgotten or discarded and replaced. People get displaced or choose to move to a new land and take the vestiges of their culture with them.
Modernising has become a key goal of many local authorities as they try to keep up with the larger cities of Edinburgh and Glasgow to try and attract tourists and jobs. But they're too busy looking forward that they're ignoring their own rich history and culture. Old buildings that hold the stories of generations gone get torn down so new build housing can go up. We are destroying our own history.
What some of these people forget is that the appeal of cities like Edinburgh and Glasgow isn't just because of their pubs and shopping centres; it's that they're old cities with a rich culture and history and historic buildings that draw people to them.
I was out walking with my fiance today near a local burn and pond. The ponds were formed by a local linen mill decades ago but the old sluice gates are still there. My fiance was looking forward to showing me the old mill's water wheel. Sadly we learned it had been torn down, possibly due to it being near a new build housing development.
Some may think, so what? Well it was a fascinating piece of our city's history. You don't see too many water wheels anymore. I couldn't help but feel mournful and angry that it was gone, possibly to modernise the region. The thing with modernity is that modern things can quickly look outdated. But old things, the really old, is what draws many people's interest as they try to relate to a past time and wonder at the lives of the people then. One of the things I love about Edinburgh is it's ancient buildings and monuments. I love the old ghost stories, and plague stories, the walking tours, the haunted pubs, and even the Scottish tourist shops proudly displaying tartans and The Saltire.
The Winter's Last event this year presented some short films and documentaries. One of these was called Cailleach showing a brief glimpse into the life of Morag, an elderly woman living alone on her croft on the Isle of Lewis. She tends her sheep and she talks about the connection to her home and being the last of her family living there. We see her looking at photos of people long gone. It is a poignant reminder that when Morag passes, she takes her stories and her culture with her. Another short documentary presented was called When the Song Dies, which brings together the voices of several older Scottish folk discussing their ways, their family history, and the idea that some of this lore is on the brink of extinction. It was emotional to see this and know that we've lost so much already of what makes us Scottish.
I try to share stories of my culture through this blog, and every Friday I share a folktale via my shop Hearth and Hame. I call it Folktale Fridays and part of my reason for sharing these tales is to help preserve Scottish culture. I've even received some lovely messages from people thanking me for sharing stories relating to places they lived, and reminding them of fond memories with their family from the past. I feel deeply honoured that just sharing these tales has brought joy to people.
So, events like Winter's Last are a lifeline for Scottish people today. They help preserve our culture and history. They pass on the stories to another generation and it gets to live that wee bit longer. Some of the voices telling these stories today aren't Scottish voices which in some ways is incredibly sad, perhaps the other problem with the death of part of our culture lies in people not taking enough interest in these tales. The voices may not be Scots but they are doing a wonderful job in sharing our stories, in preserving the lore of bygone times.
We are in their debt.
Cailleach: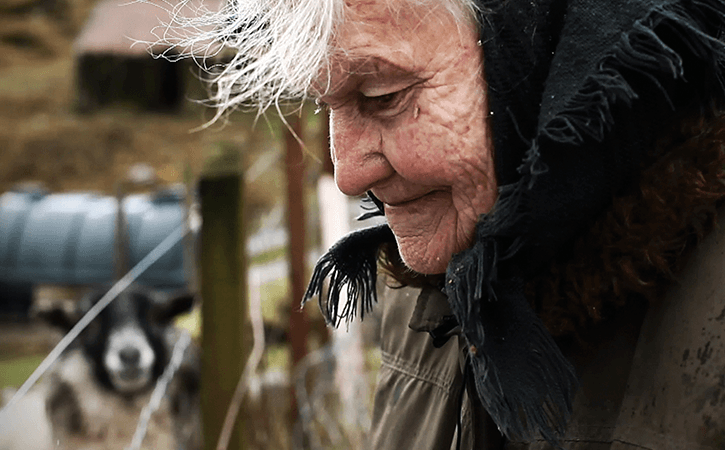 https://player.vimeo.com/video/94642820
When the Song Dies: